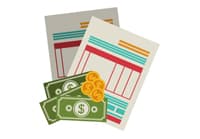 Invoice factoring is the perfect way to improve your cash flow so that you can grow your business. Rather than waiting around 30 days to get paid for a product or service you have already provided, you can get funded the same day you invoice with invoice factoring. Factoring is not a loan, the funds you receive are your to keep. If you have accounts receivable, give DSA Factors a call today at 773-248-9000 and we can be funding you in as little as 24 hours.
Whether you are manufacturing, importing, or providing a service, with invoice factoring you can improve your cash flow. Allowing you to expand your customer base, and give you the confidence to soar your business to new heights. All it takes is one phone call and you can be on your way to growing your business!
What are you waiting for? Give DSA Factors a call today and start watching your business grow!