We have been Specialists in the furniture industry, since 1986. We have roots in the furniture industry, as we had a retail furniture store from 1955 until 1998. With our vast experience in this industry, we offer incomparable service.
---
Due to our vast experience and knowledge in the furniture industry, we are most likely very familiar with the majority of your customers. We have a database of over 60,000 furniture and furniture related retailers. We deal with all the mom and pops as well as the largest department stores and catalog companies.
Whether you sell upholstery, case goods, or accessories such as rugs, lighting, and wall decor, allow DSA Factors to use our expertise to help you. We also work with the casual furniture industry and can help accommodate the seasonal demands associated with the industry.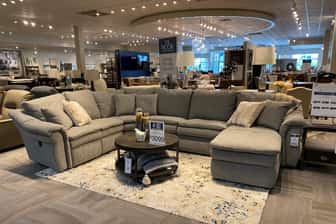 "Cash-flow is the lifeline of any business. When the majority of capital is tied up in receivables and inventory it becomes increasingly difficult to make ends meet. DSA has become our company's lifeline in our time of growth. We have used other factors, but DSA truly understands our business and works as a partner with us."
"For 9 years DSA has helped us grow our company. We were overloaded with accounts receivables that made it difficult to maintain constant cash flow. That changed when DSA came aboard and reduced 30-, 45-, and 60-day invoices into hard cash in days."
"With DSA's support over the last 5 years we have gone from selling to regional stores to selling nationwide. Thanks to DSA Factors we are now able to sell to major furniture chains as well as online retailers. Without the cash flow provided by DSA Factors we would never have been able to expand as quickly as we did. Thank you DSA Factors!"
Just like the furniture industry, we have been working closely with the bedding industry since 1986. Like most furniture stores, we too sold bedding back when we had a retail furniture store, and completely understand your needs.
---
Whether you are selling to the mom and pops or major chains, furniture stores or bedding specialists, chances are we are very familiar with your customers. Let us use our experience in your industry to get you the approvals you need.
"Having my money tied up in receivables for 30 or more days was hindering my ability to expand my business. DSA Factors has provided me with the cash flow I need to take on new accounts and larger orders. The wonderful service they provide and the way that they professionally handle my accounts has made working with DSA a pleasure. Thanks to DSA, I have been able to concentrate on the development and growth of the business. It's a great feeling."
"It is very difficult to wear "all the hats" in your company. From selling to receivables to payables...etc there is no worse feeling than a lengthy receivables list and a growing payables list. DSA Factors has eliminated this barrier."
We have been factoring for the giftware and housewares industry for over 20 years. We have worked with everything from candles and fragrances to jewelry to officially licensed merchandise.
---
With over 60,000 businesses in our database, we most likely deal with most of your customers on a regular basis. We are familiar with everyone from the big box stores and online retailers to hospital gift shops and the mom and pops. With so many different customers out there, it is important to have a partner who is on top of the industry.
With DSA Factors, no order is too small and no order is too large. We can handle any size order, whether it is $100 to a mom and pop shop in rural Iowa, or $100,000 to Target. At DSA we will work with you no matter how big or small you are.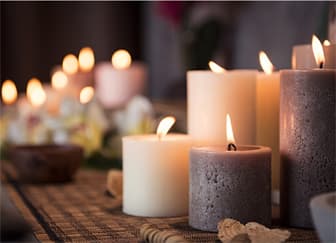 "DSA's commitment to success is outstanding. Knowing that someone is managing your receivables on a daily basis in a professional and respectable manner, while most importantly keeping in contact with you is priceless."
"We have been partnered with DSA Factors for 12 years now, and we are grateful for their services that have helped us grow our company. Having your accounts receivables paid for instantly by DSA has certainly helped in us meeting our obligations and has given us the opportunity to expand our business over the years. We are happy with the way DSA handles our customers and we plan to stay partnered with DSA for years to come."
"We started with an idea and licenses for the NFL and MLB, then we partnered with DSA Factors and our business really started growing. With improved cash flow we had more working capital to take on large orders, and started to sell our licensed merchandise directly to the individual teams to sell at their stadium and online stores. Today, with the help of DSA Factors, we have been able to expand our product line to include NBA, NHL, and NCAA as well."
Trucking, Transportation, and Freight Industry
High gas prices eating away at your cash flow…
---
DSA has been factoring for the trucking industry for over 25 years. We can help your trucking or transportation company with up to a 100% advance on your receivables. We can handle all size freight bills from LTL's to full size containers. We've been working with trucking companies for many years and can get you your money quickly for all your freight bills.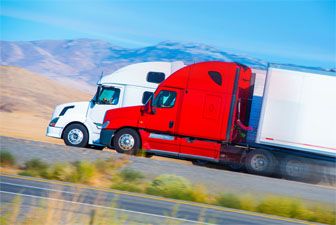 "DSA turns accounts receivables into instant cash flow. They have proven to be a trustworthy, reliable partner that can be depended upon for prompt, efficient, and courteous service. DSA handles all the collection of our invoices in a very professional and efficient manner. Their fixed rate fee eliminates typical hidden costs and additional interest items other factoring companies charge."
Are you trying to get your products on the shelf?
---
DSA has been working with clients in the food industry for over 25 years. Whether you are selling locally or nationwide, DSA Factors can provide you with cash flow and manage your receivables. Our clients sell to everyone from local grocery stores to distributors to large chains and big box stores.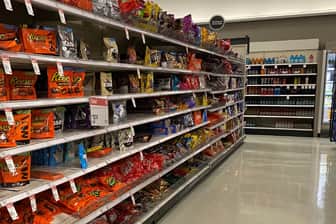 "Working with DSA gives a small company like mine real financial momentum. Now I can focus on the bigger picture of growing my business instead of chasing accounts that are past due."
DSA has been factoring for the clothing and textile industry for over 30 years. Allow us to use our experience to help grow your company.
---
At DSA we understand that you may face seasonal demands for your merchandise and at times it may be hard to fulfill a large order when you have all your money tied up in receivables. By working with DSA, not only will you get the improved cash flow you need, but we will also manage all of your receivables so you have more time to focus on new designs and sales.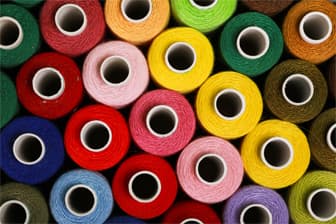 "I used to spend the majority of my time on office work. Now with DSA handling office administration, I can focus more on sales and growth."
"For years as I struggled to pay my suppliers each winter as I started producing merchandise for our busy spring and summer season. Then I was introduced to DSA Factors and ever since I've been able to pay my suppliers faster and watch my sales volume increase. Thank you DSA!"
Staffing, Marketing, and Talent Agency Industries
Have trouble making payroll while waiting to get paid for a job you have already completed?
---
DSA has been factoring for the staffing, marketing, and talent agency industries, along with other service providers, for over 30 years. We understand how difficult it can be to have to wait another 30 days to get paid after you have already provided a service for your customers. DSA will improve your cash flow so that you can make payroll, and also will manage all of your receivables so you no longer have to worry about making collection calls.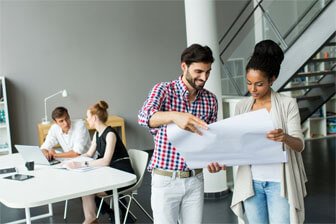 "The hardest part of marketing is when you spend a month on a project and then have to wait another month until your client pays you. With DSA we get paid as soon as we bill our clients, and we no longer need to worry about making payroll. Being partnered with DSA for the last 12 years has been a lifesaver."
Construction Industry
Is having your money tied up for 30 days or more impairing your ability to take on new jobs?
---
DSA is familiar with the construction industry and understands that you can't always wait 30 or more days to get paid for your receivables when you need to pay your employees and purchase materials. If you have been turning down new jobs because your money is tied up in receivables, let DSA Factors help by purchasing your receivables and providing you with the money you need now.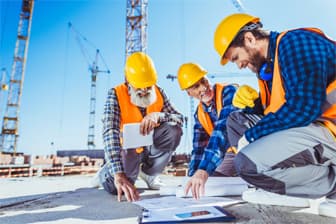 "In a matter of months the relationship developed with your team has rendered me the confidence to pursue and accept assignments that would have been challenging due to funding capabilities. Your organization has demonstrated the kind of support that can take an average business to new heights. We are doing GREAT since you came alongside us, I cannot thank you and your team enough. Truly grateful."